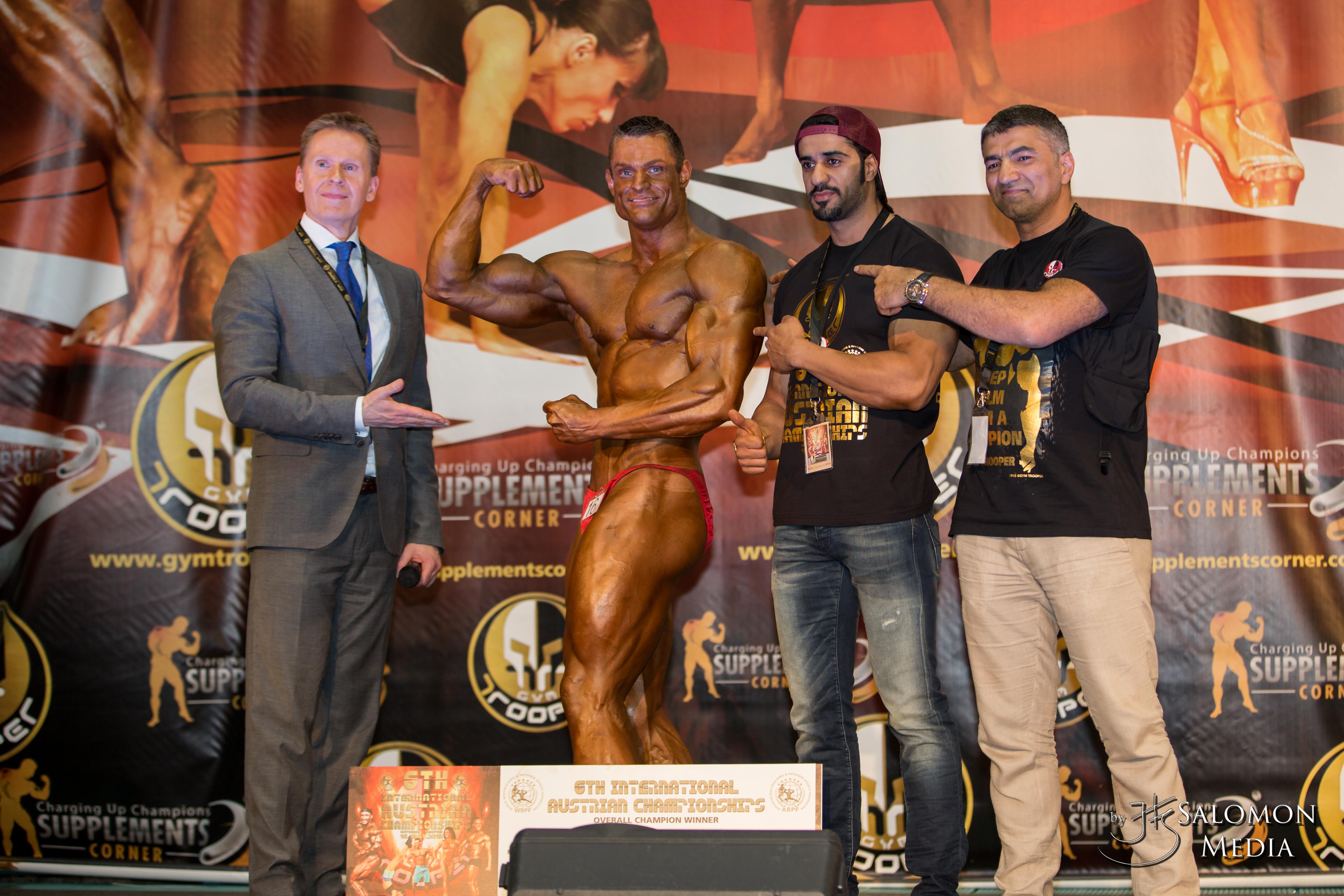 "Serratus" dominating the Lugner City: OVERALL WINNER at the int. Austrian Championships & European Championship qualifiers
Lugner City/Vienna on Saturday May 16th 2015: One of the greatest moments in my career!
It was the first time since 2013 that I started in a competition organized by the Association of WBPF. I did win not only the heavyweight class (men over 90kg), but also the subsequent OVERALL WINNER competition in which all class winners compete against each other. I came out on top despite strong opponents, won the GOLD MEDAL for the first time this year!
[adrotate banner="3″]
Here's a video shot by JÜRGEN SALOMON:
The Lugner City as competition arena
About 1500 viewers spread across 3 floors of the building created a great atmosphere! It was my first competition in the Lugner City at all, I enjoyed it very much and as it turns out, it shouldn't be the last competition in this breathtaking competition arena in 2015…
Here's a video of the award ceremony men's heavy weight (over 90kg):
Award ceremony men's OVERALL: